We made it! Last week, we hauled our 5th wheel RV down to our property in Tennessee, dropped it off, returned to Ohio, loaded up our utility trailer and truck with gear, and returned to Tennessee.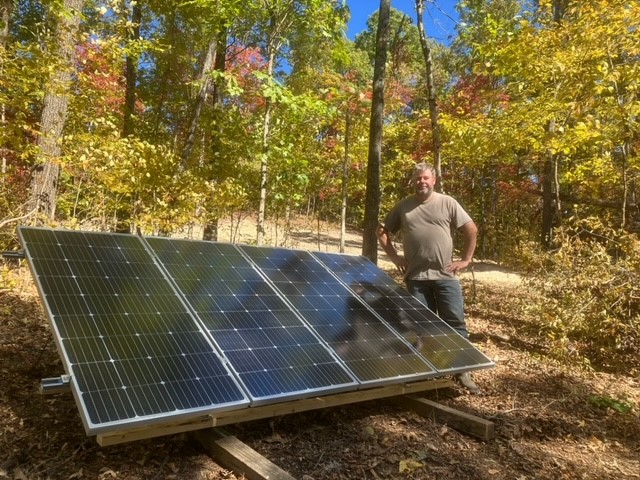 We've now established solar power with a gasoline generator for backup, water storage via IBC totes and a 12v transfer pump, and installed a mailbox and registered for mail service. We've done laundry off grid, have a storage shed coming in a few days, and sorted out where to take our garbage.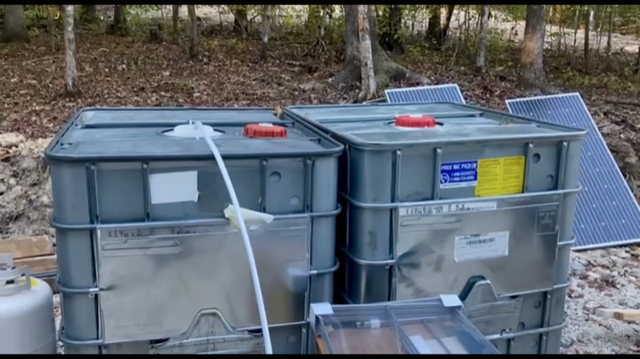 Our next projects include building a second solar array and running it parallel to the other series, setting up a composting site, installing an access gate, and building out the shed as a mechanical room for the solar equipment as well as storage.
We also made some new friends at the Self Reliance Festival in Camden, Tennessee!
Not bad for week one.
Check out our videos on YouTube and you can see some of our progress: https://www.youtube.com/user/dfvalkyrie/playlists