Now that we've made the decision to move, we're in a hurry up and wait limbo. As we wait for the stars to align between job prospects and available land, I choose to be mentally constructive and start planning if/then scenarios, priority lists for the properties, moving timeline, structures we will need, and pouring through building code to keep the theft department at bay.
Today's thoughts were on: How big of a barn do we think we will need?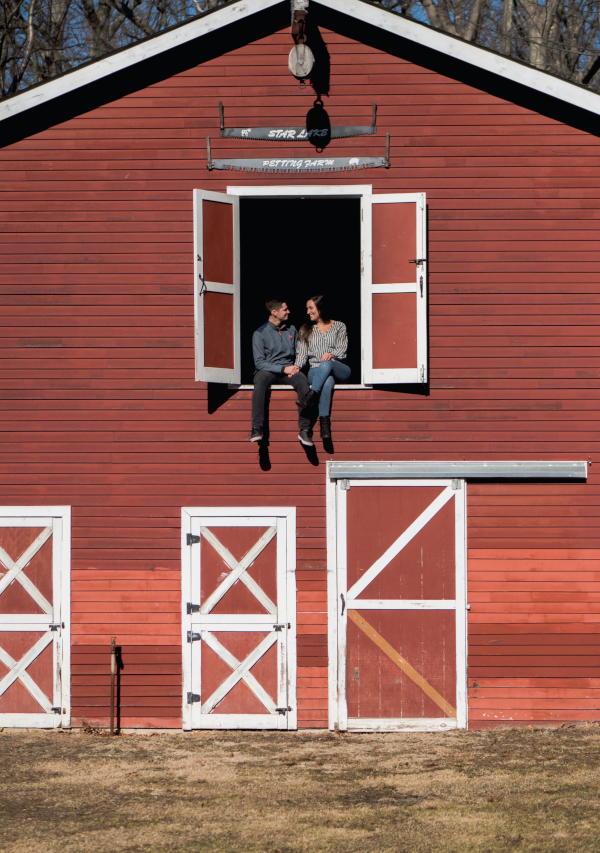 After pouring through multiple websites featuring barn designers, tractor specs, garage specs, shop suggestions, etc., I think we've boiled the process down to a manageable theory. And that's all it can be at this point is a theory, but having one will let my brain relax and work on something else.
Here's how the theory goes. Height is probably the easiest number. We desire a utility size tractor to work our farm. It will be powerful enough to run the implements we'll need on a regular basis. That mean we will need a nine foot door to get into the barn. A 10×10 is a standard size door and that will probably give us a twelve-foot ceiling though we may need to go taller to be able to use the tractor to stack pallets inside on racks. We may also want a second story for a hayloft so the final height is still TBD. But!… we do have a minimum to start with. =)
I tend to think of my storage needs in terms of "Will this fill a whole bay of a garage?" It's something I can easily visualize and I have numbers to work with, thanks to internet surfing. A standard two-car garage is about 24×30, leaving room to open doors and work around the vehicles. Want to have a shop too? 30×40.
Thinking about what we need the barn for helps us figure out how many "bay spaces" we might need. Currently, I can easily store all the animal feed sacks, minerals, fencing supplies, and tools in one bay. The woodworking equipment would fit onto one bay, but sometimes needs the flex space of a second bay for long pieces and assembly. Perhaps, the second bay might also hold wood scraps and dimension lumber for other projects. A bay for vehicle maintenance and tools. Storage for the tractor implements may possibly be on pallet racks. Temporary shelter for livestock should the need arise or storage for the livestock shelters not in use…
You can see why this is a puzzle that is taking me a while to figure out. Discerning what is necessary in the main barn and what can be relegated to another outbuilding is a confounding factor.
One thing I definitely want for the barn is to be the place that any large shipments are taken to and put in for storage. I want that easy accessibility of being able to unload with a tractor and put it away quickly in any weather.
If you all have any suggestions or think I missed anything important, feel free to contact me here or on MeWe.