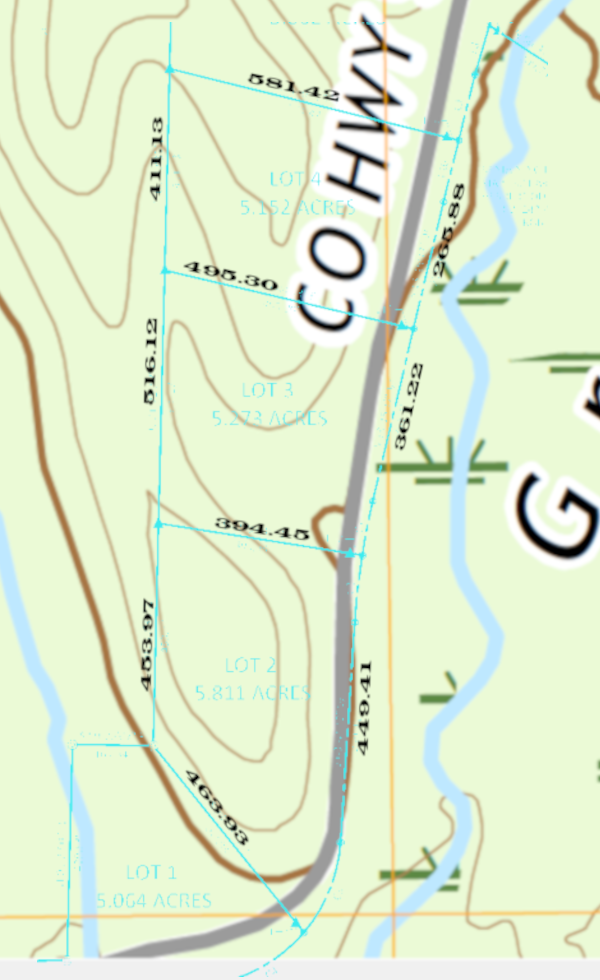 Oh my gosh! We are so excited and impatient to get started!
The property is hilly, forested, and has a small watershed that we can use to collect water.
We have entered into an owner-financed contract to purchase the land and avoid the banks.
Our restrictions are that we can't remove any trees over 15″ diameter except to site a house, driveway, or barn/garage until such time as we've paid the property off or we pay for the trees removed. We are happy to keep as many big trees as possible so that's not really much of a limitation for us.
We are not permitted to raise hogs, pigs, swine, or poultry commercially, but homestead use is fine. No junkyards, trash, etc. The seller retains the deed until we've paid off the property and does not want the land to lose value in the event that we default on the contract. I believe what they really don't want is a CAFO on the land and we totally agree with that.
We are planning our next trip down to take soil samples, water samples, and map out the topography of the property so we can site the driveway, house, barn, and RV. I'm hoping to get the expertise of a Permaculture Expert to help us with site planning to be sure we are not making more work for ourselves than we need to.