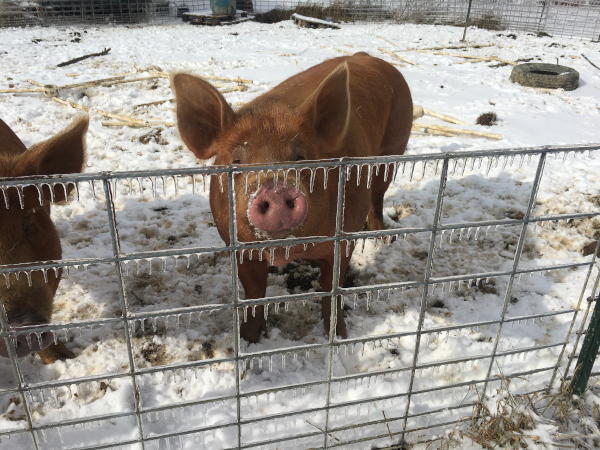 Pigs need access to fresh water, minerals and lots of feed. Our Tamworths ate six pounds of feed daily per head. They also appreciate a shelter to get out of the rain and will build wallows to cool off in. They are strong intelligent beasts that will test the strength of your builds at every opportunity. Do not skimp on infrastructure with full-size pigs.
I am of two minds with pigs as far as zoning goes. I want my breeders close so they appreciate human interaction, are easy to care for through the winter, and can be put to work converting food waste into bacon seeds. Feeder pigs would be ideal to manage through a woodlot as they'd excel at keeping briars and other understory growth under control. Perhaps paired with goats, the woodlot would stay a pleasant place to walk. They can also forage a lot of their feed needs there, depending on the size of the woodlot and any mast drop.
We are currently considering downsizing to a smaller breed of pig. We are not raising them commercially, a smaller breed would reduce feed costs, would stretch pasture further, and would be easier to handle and fence. I would also recommend having milk and egg overproduction to help with feed costs.